Malta not expecting to match 2012 EU funding
'Shall we take our economy and employment back to 2012 to get more funds?'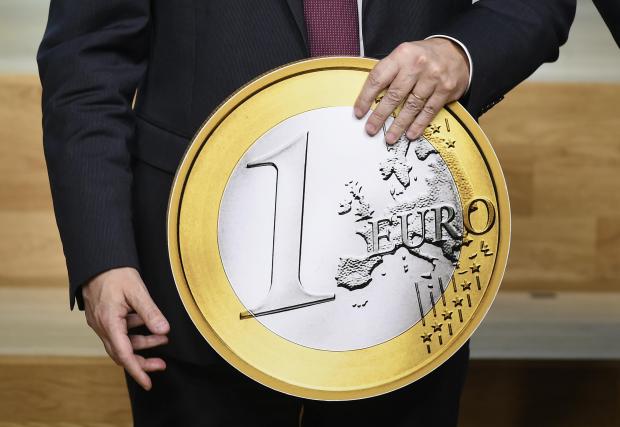 The next batch of EU funds will be lower than that brought in by the last Nationalist administration because the country is facing a very different reality, Parliamentary Secretary Aaron Farrugia told The Sunday Times of Malta.
As the New Year dawns, the junior minister is gearing up to "try and get the best deal possible" with the island seeking to negotiate funding allocation with the Commission and Member States.
"We have argued our points and the Commission is being receptive. While there will be funding cuts, we are confident that we are going to get a fair deal that will sustain and consolidate our present economic growth," he said.
Dr Farrugia will this year form part of Malta's funding negotiation team for an EU-wide budget that appears all set to hand Malta a smaller slice of the pie.
'I'm already getting the questions on radio shows': Aaron Farrugia.
Sitting by a Christmas tree in his Valletta office, the soon-to-be 39-year-old airs his frustrations at the "unfair" billion euro funding benchmark that has captured the public's imagination.
"I'm already getting questions, when I go on radio talk shows for instance; 'So why aren't you going to get as much as [former Prime Minister Lawrence] Gonzi did in 2012?', " he sighed.
"Shall we take our economy and employment levels back to what they were in 2012, to get the same level of EU funding?"
The preliminary plans unveiled by Brussels earlier in 2018 showed Malta's economic boom was set to make the country one of the EU's biggest cohesion fund losers.
According to the Commission's plans, Malta will receive roughly €673 million in cohesion funds – the main direct funding the island receives, between 2021 and 2027.
However, that proposed figure is in reality likely to be closer to €597 million when funding is locked in at 2019 prices. That €179 million cut would mean a roughly 24 per cent reduction in funding for Malta. Hungary, the Czech Republic, Lithuania, Estonia and Poland are also set to experience similar cuts in relative terms.
We are going to try to get the best possible deal for the island
Dr Farrugia said that this hefty shave in funds was not even the worst case scenario. A number of Member States, known as "the frugals" – including Holland, Austria, Belgium and Luxembourg – are pushing for an even smaller budget.
In the last round of EU budget negotiations for the period stretching between 2014 and 2020, Malta had secured nearly €800 million in cohesion funds, which are targeted at helping the EU's poorer regions pick up the pace and catch up with the rest of the continent. But since then, the country's economy has roared forward to become the fastest-growing across all 28 Member States, and GDP per capita has risen from roughly 75 per cent of the EU average to closer to 90 per cent.
"The current Commission proposal would see Malta take a 24 per cent cut in funding, but there are things which can be done and points to be argued to secure more. This is what we are doing," he said, without divulging the figure he was aiming for.
Dr Farrugia said the European Commission uses what is known as the Berlin Method to allocate funding for Member States. This used a formula based on GDP per capita as the key factor in determining cohesion funding allocation. Significant economic growth in recent years has hurt Malta's chances of locking the highest possible amount of funds.
On this, Dr Farrugia said the government has been negotiating a change in the thresholds that would see Malta just about left out of the GDP capping, and still qualify for tens of millions it would have otherwise not be eligible for by being classified as a country in transition.
Dr Farrugia said the he and his team were also arguing that while Malta's GDP might be going through the roof, the island still faced other problems.
"Geographic vulnerability, for instance, is a drawback for the island and is something we are telling the Commission should be compensated for," he said, adding that climate change, and early school leavers were also hurdles that needed to be overcome.
In a bid to secure maximum funding, Dr Farrugia said he had moved to strengthen the unit responsible for direct EU funds.
He incorporated offices previously based in the Finance Ministry – such as the certifying authority, to his own secretariat. And he moved the agency responsible for the Erasmus+ and European Solidarity Corps to his office.
Dr Farrugia said that other than negotiating for Cohesion Funds, the government was also looking at ways that the island could capitalise more on funds that were not being adequately utilised.
A case in point was the agricultural sector, where Malta contributes six times more to the EU's funding pot than it receives. This, he said, was because of the formula upon which the fund disbursement was calculated – based primarily on the total area of arable land – which while functional in much larger Member States, gave a skewed picture for Malta.
"There are situations like this that means Malta might not be getting the most out of certain funds, and we are going through them, item by item, to try and get the best possible deal for the island," Dr Farrugia said.
With Brexit on the horizon, EU policymakers have struggled to balance the books going forward, and the European Commission has made no bones about the need to tighten belts and reduce cohesion funding.
Again, Dr Farrugia said this was just a reality all Member States would have to face.
The truth is, he said, Brexit would leave a €13billion hole in the EU' funding budget every year. This, he said, would invariably have an impact on Malta.
Comments powered by

Disqus